How to Become a Kindergarten Teacher: Degrees & Requirements
By Jon Konen, District Superintendent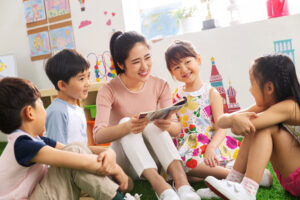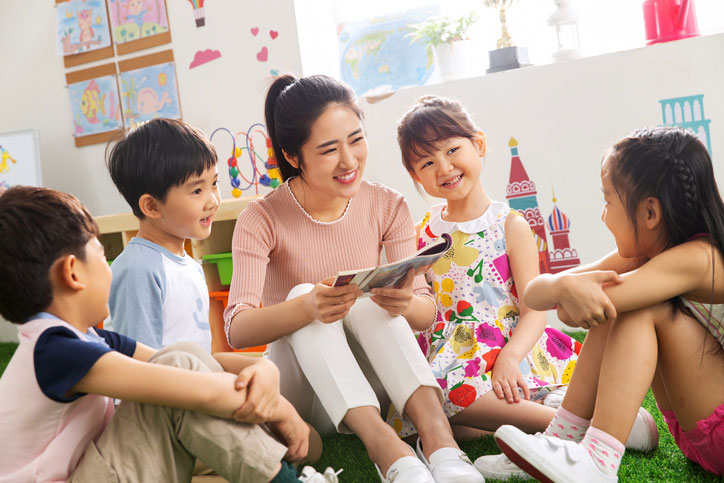 Thousands of high school graduates all across the country right now are asking themselves, "I wonder what it takes to become a kindergarten teacher?"
According to the National Center for Education Statistics, in 2018 there were more than 3 million full-time and part-time school teachers in the country, a 12 percent increase from 2000.
Most of those people went into teaching to make a difference. There are few better ways to help society than by molding its future, and few groups are more worthy of your care and attention than kids. Plus, kindergartners are both adorable and hilarious. Take the job for entertainment if nothing else!
But because the responsibility that comes with that job is so heavy, there are serious requirements to get into it. You'll spend years studying and preparing for the privilege. But all it takes are these five steps.
How To Become a Kindergarten Teacher in 5 Steps
Each state sets its own rules for the licensing of teachers. So although the general path to teaching will have the same steps, the details may be different from state to state.
Usually, education degrees are designed to meet the kindergarten teacher requirements in the state where they are taught. So it pays to find teaching degree programs near you to make sure you're hitting the marks you need.
Is it hard to be a kindergarten teacher?
There isn't really one answer to this question! Some days are hard, some days are a joy. A lot of it depends on the attitude you bring to the role and what your motivations are. It's hard not to love teaching kindergarten if you love kids!
What do kindergarten teachers teach?
As you might expect when facing a classroom full of five-year-olds, you're pretty much down to the basics when it comes to kindergarten coursework. Reading, math, art, and music are on the list, but the most important lessons may be social. You're preparing these kids to succeed in first grade and beyond, so interpersonal and learning acquisition skills are key.
How long does it take to become a kindergarten teacher?
Most people are able to become a kindergarten teacher in about four years. That's the typical length of time it takes to earn the required bachelor's degree. Most ITP bachelor's programs combine the other required steps so you'll complete them simultaneously and be ready to start as soon as you graduate.
1. What Degree Do You Need to Be a Kindergarten Teacher?
At a minimum, you're going to need to earn a bachelor's in education degree. It's important that this degree is from an approved Initial Teacher Preparation (ITP) program, however.
ITP degrees include the necessary coursework and student teaching preparation to meet state certification requirements. You will find education degrees that are designed for research and administrative roles that do not have an ITP designation. These won't qualify you for teacher certification without additional studies, however.
Specifically, most kindergarten teachers look for early childhood education programs (ECE). These offer courses that are specific to the developmental stage and needs of kindergarten-age children. Degrees in elementary education may also cover the material you need, although they may not offer the preparation your state requires for licensing.
Do you need a college degree to teach kindergarten?
Yes, you almost always need at least a bachelor's degree from an approved ITP program to get a teaching license. In some states, demand for teachers has led to alternative licensing pathways for professionals from other fields. Early childhood education doesn't line up with these programs in most cases, however.
Can I become a kindergarten teacher online?
You can earn your ITP degree in education through an online program. Student teaching requirements, however, still need to be filled in person in actual classrooms. Online degree programs can place you in student teaching opportunities at local schools to fulfill those requirements.
What skills does a kindergarten teacher need?
A recent analysis of kindergarten teacher resumes by Zippia, a data-driven online job site, offered a revealing look at what teaching skills kindergarten teachers themselves feel are necessary. Classroom management was the biggest, with almost 25 percent of those surveyed mentioning it. That was followed by:
Student learning (traditional instructional skills)
Professional development
Special needs skills
2. Meet Kindergarten Teacher Requirements for Student Teaching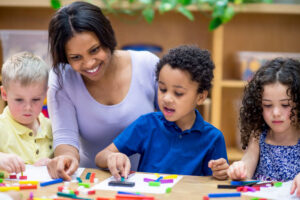 Every ITP program includes, and every state requires, some element of practical student teaching experience.
This varies from program to program and state to state, but usually includes at least a semester or two in real-world classrooms. You're supervised by actual teachers as well as your instructors, and you put your learned skills from the classroom into practice. Along the way, you develop your own style and find out where the gaps are between teaching theory and teaching reality.
You'll also develop real-world skills in classroom management. As one of the most important skills for kindergarten teachers, there is just no substitute for stepping up and actually leading a wild class of five-year-olds.
Even in ECE programs, you are likely to get experience student teaching at various grade levels. You'll get a more well-rounded perspective and become a better teacher overall through this process.
3. Becoming a Kindergarten Teacher Requires Earning a State Teaching Certification
Once you have earned your degree, and put in all your classroom hours, you will be put to the test: the Praxis Early Childhood Education test.
This is a 120-question, computer-based exam that you are given 2 hours to complete. The test covers five important knowledge areas at the kindergarten level:
Language and Literacy
Mathematics
Social Studies
Science
Health and Physical Education; Creative and Performing Arts
Not all states use Praxis to conduct these exams, but even those that use their own tests closely mirror the content and style of the Praxis.
Of course, working around kids today also means passing a background check. You'll have to submit fingerprints and have your criminal history checked. The good news is that you probably already passed this during your student teaching phase, so as long as you aren't switching states you are probably in the clear.
4. Getting a Job as a Kindergarten Teacher
As long as there are kids, there are going to be jobs available for kindergarten teachers. In most communities, you shouldn't have much trouble finding a position to put your new skills to use.
The demand for kindergarten teachers is driven by the demographics of your area.
Some regions have a bumper crop of younger children who will be entering school soon. Those parts of the country are naturally going to have more need for kindergarten teachers.
According to 2019 data from the U.S. Census Bureau, the Midwest and Mountain West are looking good in this regard. In fact, if you take a highlighter and just run down the map from North Dakota to Texas and Louisiana, you'll hit most of the states with the highest percentage of the population under five years of age!
Do kindergarten teachers make good money?
According to 2020 data from the Bureau of Labor Statistics, the median salary for kindergarten teachers in the U.S. was $60,660. That's pretty good money! It comes in more than $4,000 above the $56,310 that the average American worker earns.
5. Staying Current in Teaching Trends and Techniques as a Kindergarten Teacher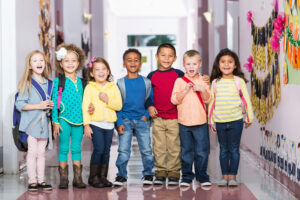 Your work isn't done once you get your job as a kindergarten teacher, however. You'll need to stay current in the latest research and teaching techniques.
States require a certain amount of continuing education each year in order for you to maintain your license. That requirement, combined with teaching contracts that often have negotiated salary bumps for teachers with advanced degrees, usually means you'll want to pursue a master's degree at some point in your career.
More importantly, the continuing education process will help you become a better and more effective teacher as the years go by. And the end result of that is happier and better educated kids going through your classroom and out into the world.
How can I be a good kindergarten teacher?
The best educators are also lifelong learners. Being open to new ideas and fresh perspectives is a huge part of what makes you effective as a kindergarten teacher. Taking continuing education and self-improvement seriously will really boost your skill level in teaching.