Educational Consultants: What They Do & How to Become One
By Jon Konen, District Superintendent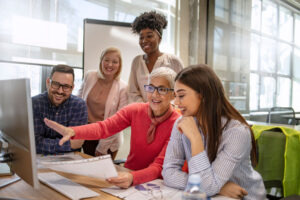 Consulting can be a great job. It comes with interesting problems, fresh new challenges at every engagement, and the freedom to pick and choose the jobs you want.
And these days, there's no field that could use the help of outside consultants more than education.
The American educational system faced enormous challenges even before COVID-19 turned the entire system on its head. Fresh thinkers and innovators are needed more than ever to deal with everything from shifting cultural issues to gun violence to new understandings of effective learning processes. Oh, yeah, and technology… lots of technology.
Consultants are the conduit through which much of that knowledge moves from the tech sector into school systems. Educational consultants don't have the commitments or constraints that come from an established position in a particular district. Instead, they have the freedom to incubate and pollinate new ideas quickly across the country.
How To Become an Educational Consultant in 5 Steps
Really, there is no official process if you're looking to learn how to become an educational consultant. The truth is, anyone can call themselves an educational consultant without following any of these steps.
In the real world, though, posers and fly-by-night consultants without the right credentials don't last long. If you want to be taken seriously and be successful as an educational consultant, it will take a handful of steps to get into the business.
1. Becoming an Educational Consultant Requires Bunches of Education!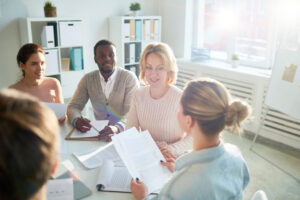 The education industry pretty obviously values education. So if you want to work as a consultant in the field, you had better buff up your credentials first.
Earning a bachelor's in education degree is a good place to get started.
You will be hard-pressed to find an effective educational consultant who doesn't hold at least a two-year master's degree in education or a related field. Many have gone on and put in the four or more additional years to earn a doctorate in education as well.
Your dissertation or thesis work can serve as the basis for your consulting career. These carefully-reasoned, tightly-written papers serve to express your original ideas and research to your program's doctoral dissertation committee.
If they liked what they read, your path to becoming a consultant just got a lot easier. Good ideas in academia get published and shared widely.
Ready to take the next step? Find teaching degree programs near you.
What is an Educational Consultant?
Educational consultants are usually experienced teachers or administrators who have developed expertise in a particular element of primary or secondary education. That can range from a flair for engaging students in low-income, inner-city urban areas, to developing a hot new technique for teaching reading, to organizing school district operations for greater financial efficiency. Any kind of task required in the modern school system or classroom could be the subject of consulting for the right person.
Most educational consultants work for school districts or colleges, but some may be hired directly by families. These jobs can revolve around advising students or their family how to structure their studies to earn admission to specific high-end universities, or to get into a particularly hot job market.
Their jobs revolve around interviewing staff, developing plans, and acting as coaches and advisors to implement new systems and pedagogical techniques.
Educational consultants don't teach students; they teach teachers and administrators.
What does an educational consultant do? / What does an independent educational consultant do?
The specific things that an educational consultant does in a client engagement amounts to their secret sauce. It probably won't be exactly the same for any two consultants.
In general, educational consultants serve as advisors. They review how teachers and districts go about their educational processes, then make suggestions about better ways to accomplish those tasks. Or they might do a broader review, looking for issues across the spectrum to turn up problems that current administrators hadn't even spotted yet. They can create long-term strategic plans for altering the course of a district or modifying curriculum standards.
How do I become a successful educational consultant?
Success breeds success in consulting work. If you don't have a fresh set of ideas or can't convince people to implement them effectively, you will be dead in the water. On the other hand, if you can show that your ideas and engagements have made measurable improvements, then you will have no shortage of new clients knocking on your door.
A successful consultant is one who knows their stuff and knows how to present it. You'll have to be smarter and work harder than the average educator at every step. You will need to at least earn a master's degree in education, and maybe a PhD as well.
2. Choose a Specialty as an Educational Consultant
Consultants are specialists. You are hired to deal with a specific kind of issue revolving around your expertise. When you make your name as a consultant, it won't be as an all-around utility infielder. You're coming in as the designated hitter, a big slugger who can knock it out of the park with every at-bat.
The path to expertise probably starts during your education. It's very likely that your master's thesis or doctoral dissertation will be the cornerstone of your specialty. You need to put in more hours, do more thinking, and have more insights in your specific field than anyone else can compete with.
And even that isn't enough. Thinking deep thoughts has to also translate into actionable tasks that schools or teachers can take. So you also usually need to have some time spent working in your specialty field in an actual school system. That could be as a teacher, and administrator, or even in more focused jobs.
The 10,000-Hour Rule
A 1993 study looking into the role of deliberate practice in developing expertise followed three cohorts of German violinists. It found a remarkable correlation in the amount of time and practice it took for those who became elite performers to reach that level: 10,000 hours. You've heard that number popularized by Malcom Gladwell and others since, but it exposes a core reality of expertise: you need to do something a lot before you are expert in it. And consultants have to be experts.
3. Earn Educational Consultant Certification From a Respected Institution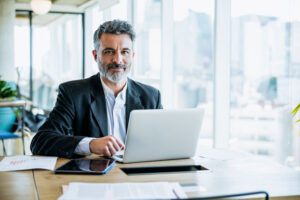 It can be hard to get a foothold as you are becoming an educational consultant. You need to build trust among clients, but you can't get clients until you have their trust.
Earning an independent third-party certification as an educational consultant is one way to handle this catch. There are several different organizations that offer certifications for educational consultants.
Among them is the CEP (Certified Educational Planners) from the American Institute of Certified Educational Planners, which is designed for consultants who work directly with families in planning out college careers.
You can also take steps like joining IECA, the Independent Education Consultants Association, which has membership standards that should reassure potential clients about your skills and standards.
4. Build Your Creditability as an Educational Subject-Matter Expert
As a rule, districts don't bring in consultants who don't know more than their employees already know. And they are usually looking for expertise in a relatively narrow range of topics, areas where they know they need improvement, but don't have the in-house resources to handle it themselves.
When it comes time for schools to turn to the consultant market for the solution, you need your name to keep being one that is coming up as the real expert in the field.
There are a variety of ways to build up your reputation and no two consultants follow exactly the same path. Some publish well-respected books that influence the education community. Others may hold down a leadership position in the industry and accomplish great things on the job. Still others might work in policy shops and serve as thought-leaders at influential non-profit or government agencies involved with the industry.
You need to play to your strengths to make yourself stand out in your field.
5. Find Consulting Opportunities as an Educational Consultant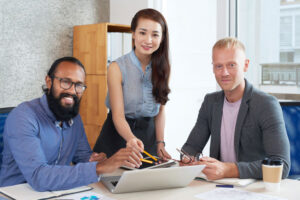 One thing about working as a consultant is that you have to take on all the kinds of nuts and bolts work that makes a business run. You are the business. That means handling many non-consulting types of tasks, like accounting, registration, and, most importantly, marketing.
Being a successful consultant is about way more than just knowing your stuff. You also have to sell yourself as someone who knows their stuff. That means getting in front of potential clients and doing the sales job of your life to generate every single engagement.
Some folks have a knack for this part of the job while others struggle with tasks like marketing that fall outside their wheelhouse.
How do education consultants make money?
Educational consultants make most of their money the old-fashioned way, by charging school districts for their services. But they also often add to their income by offering training classes or presenting at conferences to spread their ideas. They may come up with written or audiovisual materials, like books or DVDs, that they can sell on a broader market to interested clients. This also works as marketing, so it's both income and advertising bundled together.
How much do educational consultants earn?
There's a wide range of salaries in the educational consulting field. Top consultants can bring in six figures. According to 2020 data from the Bureau of Labor Statistics, the top ten percent of instructional coordinators, a group which includes consultants, can make more than $105,650 per year. The annual median salary is $70,160. In either case, the numbers tend to be higher than the teachers or administrators who they advise.
On the other hand, educational consultants are often responsible for handling their own overhead, health insurance, retirement, and self-employment tax expenses. So it's important to factor everything in when you consider what you might earn.

<!- mfunc feat_school ->
Featured Programs:
Sponsored School(s)
<!- /mfunc feat_school ->