How to Become a Principal
Reviewed by Jon Konen, District Superintendent
Becoming a school principal can help you take your career in education to the next level. Being a principal, you will fulfill several roles. You may: work as a disciplinarian when student issues cannot be solved by teachers; offer a listening ear when troubled students come to you for help; be a manager when it comes to your teachers and staff; and act as a marketer when it comes to working with those in the community. Your day-to-day work may contain some or all of these tasks–it all depends on the daily needs of your school, your students and your staff.
As you work towards this career, you may take on other principal roles in your school. Larger schools may have academic directors or extracurricular directors that take on principal tasks for a specific part of the school. Vice principals, who are directly beneath principals on the chain of command, often take on discipline issues and some of the day-to-day tasks of running a school.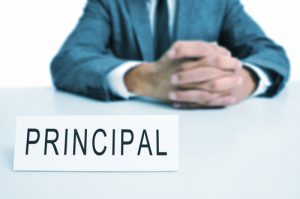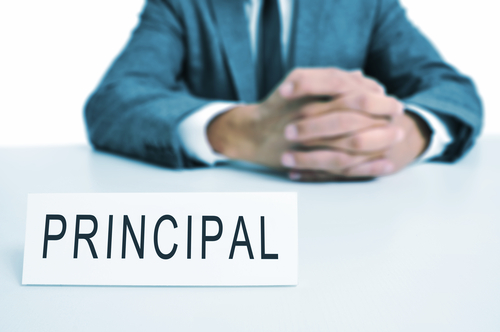 To be a successful principal, it's incredibly important to be flexible. While your day may be filled with meetings, assessments, and other responsibilities, being a principal means you must be able to prioritize and rearrange your schedule to adjust to new demands. It's important to be approachable but firm, both for your role as a student leader and as a faculty leader.
There are several reasons to become a principal, and we are here to help you achieve your goals in education. If you want to become a principal or move into an administrative role, contact the schools in your area to learn more about their programs. With the growing presence of online learning, you may also consider those types of programs as well. Many teachers continue their careers while taking online courses to go even further in the field. We try to list all the schools in the US that offer education-based programs to students. We recommend contacting multiple schools to make sure you get all the information you need to choose the best program for you.
<!- mfunc feat_school ->
Featured Programs:
Sponsored School(s)
<!- /mfunc feat_school ->
Types of Degrees That Lead to Principal Jobs
The requirements to be a principal can vary. The degree path you must follow to become a principal depends largely on what state you live in, the job market in your area, and what schools in your area need. To start, you need a Bachelor's degree and teaching certification. Your Bachelor's degree does not need to be in education, as long as you are certified as a teacher in your state. However, a Bachelor's degree in education can be helpful in working your way up to this career.
You'll likely need teaching experience before you are eligible for a Master's degree program in this field. Many aspiring principals aim to complete a Master's degree in education or a more specific field like educational leadership. Most states and schools do require principals to have a related Master's degree. However, some schools hire principals with any Master's degree as long as they are certified teachers and certified school administrators. Again, the requirements to be a principal are different for each school district, but if you have a Master's degree, you likely have a head start.
The courses you take as a graduate student can prepare you for the many roles you take on being a principal. A course like Learning and Teaching builds on your teaching knowledge to prepare you to work with students at different ages, grade levels, and needs. This can also help you more accurately assess teachers' performance in the classroom. A course like Politics and Policy may teach you how to handle school policies, develop policies that best serve the students and school goals, and navigate complicated school politics. You'll likely also take courses in leadership and organizational change. These classes can show you how to become an effective leader, helping you more effectively guide students, lead staff, and lay out the course of your school's growth as a school principal.
Elementary School Principal
If you want to become an elementary school principal, it's helpful to have experience teaching at the K-6 level. You'll need knowledge in the psychology of elementary-aged children, which you gain in a Bachelor's or Master's degree education program. Knowing about the psychology and human development of elementary school children can give you insight as to their social development, how they learn, and how they connect with teachers and authority figures. It's essential to have some knowledge of the curricula used for these grades in each subject, since you'll need to be able to assess elementary school teachers and how well they are tackling the learning goals of each grade.
Many educational leadership and educational administration Master's degrees have elective courses, so you can choose classes that specifically prepare you for a career as an elementary school principal. You may opt to take courses like Psychology of Elementary School Children, Learning Methods in Elementary School, and Problem Analysis in Elementary Education. You may also wish to take courses on the specific curricula used in elementary schools. This may prepare you to understand the challenges faced by teachers at your school and allow you to assess how well your teachers address the subjects they teach.
High School Principal
It's clear that working with adolescents and high school teachers requires a slightly different set of skills than working with young children and elementary school teachers. If you complete an education administration or education leadership Master's degree program, you may want to take electives that focus on the education of adolescent students. For example, you may take courses like Adolescent Development, Education and Social Issues in Adolescence, and Psychology of Adolescents. These courses may show you how teenagers' minds work, how they learn, and what challenges they face in and out of the classroom. As a result, you can better support your teachers in their lesson plans and struggles with students. You may also take a course that outlines high school curricula. This may show you what the students in your care will be learning and what learning goals your teachers will be striving towards.
High schools often have more robust extracurricular departments, counseling services departments, and athletic departments. This is because students are preparing for college, requiring more staff. Therefore, it may be helpful to take more classes on management and leadership, since principals at this level may oversee more staff and work closely with a number of departments. In addition, this type of school may have a larger or more demanding budget. This makes it even more important to take a course in budgeting for schools or budgeting for multiple departments.
Salary Data & Career Outlook for Principals
As noted earlier, there are many reasons to become a principal, including a potential increase in salary. Working towards your goal of becoming a school principal may elevate your earning potential. O*Net reports that the national average salary for an elementary, middle, or high school principal is $94,390 per year.
There is some variance in principals' salaries around the country. For example, in Texas, the average salary for a principal is $84,830 per year (BLS, 2018). In California, the average salary is $118,210 per year (BLS, 2018). New York principals earn an average of $124,210 per year (BLS, 2018). Salaries vary between states because of demand, cost of living, and required education.
When you contact colleges to get information on educational degrees that can take you down this path, you can find out more about the earning potential in your area. You may also wish to contact the National Association of Elementary School Principals. This group can not only give you detailed salary information, it can support you in your education and future career. You can learn about what today's students need, how to help them succeed, and how to drive learning throughout your career.
Working as a Principal
The daily workings of being a principal involve several job tasks. Education World notes that today's principals must work in the fields of community relations, discipline, school safety, facility management, parent issues, budgets, teacher evaluation, and more. Many interviewed principles enjoy their time with students the most, including student discipline. It can be rewarding to help children make good choices and shape the course of their lives. This contact provides a genuine connection to what is happening in the school, what students are doing, and what they need from their principal.
Many principals also find it fulfilling to work on curriculum development, since most principals have experience in the field of teaching. By spending time on curriculum development, you may be able to spend time with teachers, positively impact your students' learning experience, and improve school ratings.
The role of the principal within a school setting is ever changing. In fact, the NY Times wrote an article about how the role is transforming: "They are high-energy types constantly circulating through the building, offering feedback, setting standards, applying social glue. In some schools, teachers see themselves as martyrs in a hopeless cause. Principals raise expectations and alter norms." If you have the same goal, start talking to schools in your area about your educational path requirements to becoming a principal.