So You Don't Want to Teach Anymore: A Guide to Jobs for Former Teachers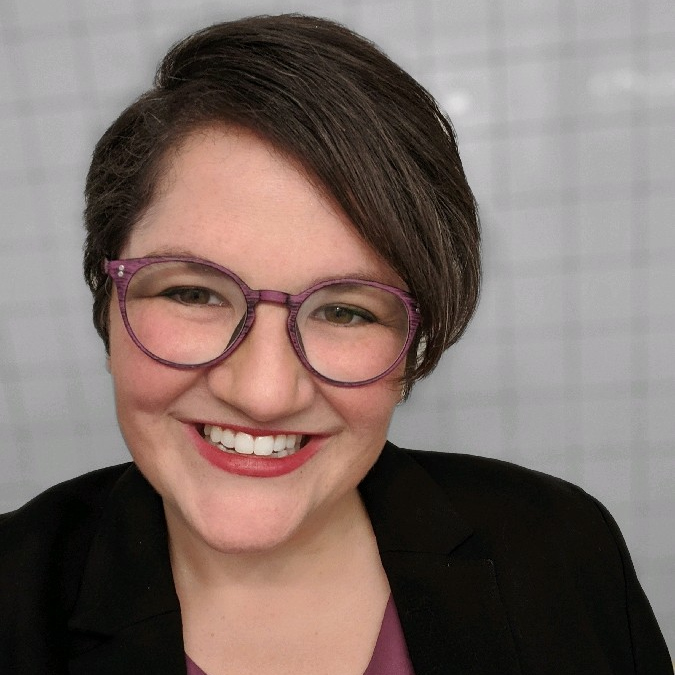 Reviewed by Sarah Mattie
A career in education can be rewarding, fulfilling, and exhilarating. Many teachers love shaping young minds and helping prepare students for a changing future. However, the job can also be stressful, heartbreaking, and highly political, which can make some teachers consider leaving the field.
Teacher burnout and demoralization are on the rise, with teachers leaving their jobs at the highest rate on record as of 2018. A whopping 44% of teachers leave the field after five years or fewer. Most teachers cite a lack of support for both students and themselves, low pay, and poor working conditions that can affect their mental and physical health, as their reasons for exiting this career.
Leaving a teaching career can be daunting. You may have poured a significant portion of your life into your studies or your job, and it can feel like your training and experience won't apply elsewhere.
The good news is that teachers generally have excellent interpersonal, organizational, and leadership skills, plus a plethora of other soft and hard skills that are valuable in other careers. There are myriad options open to teachers looking to pivot into related fields as well as those seeking significant career changes.
Jobs in Education, but not in the Classroom
Do you enjoy the idea of working in the field of education, but know that traditional classroom teaching isn't for you? There are plenty of roles in the education field that can benefit from the skills of an experienced teacher.
Test Developer: Test developers, also called item writers, create and revise examinations, from public school standardized testing to career certification exams. Many teachers have firsthand experience finding a balance between creating valuable lesson plans and meeting standardized testing demands. As a test developer, you can use that experience to develop better ways of assessing students' true knowledge and comprehension.
Educational Product and Supply Professional: Companies like Houghton Mifflin Harcourt and Nasco specialize in developing educational products and services like books, apps, and online learning tools. These companies need to understand how to tailor their products to their users, and recent teachers may best understand clients' needs. Those interested in this line of work should keep in mind that these careers often involve a good deal of regional or national travel, particularly on the sales end.
Instructional Technology Specialist:Contemporary American classrooms often depend on technology. As an ITS professional, you may help schools and school districts obtain and integrate technology that helps students and teachers access, develop, receive, and deliver curricula. Because you may also help solve both hardware and software problems, certain positions may require flexible (e.g., overnight) hours. Glassdoor reports that the average salary for instructional technology specialists is $59,105 per year, and the position is expected to grow at a rate of 4%-6% between 2018 and 2028.
Education Nonprofit Employee:Nationwide, educational nonprofit organizations have become increasingly important players in the U.S. public education system. There is a wide range of jobs in the field, from direct student support to fundraising and lobbying. While nonprofits hire people for all sorts of positions, social and community service managers—those who oversee programming—made a median of $65,320 per year as of 2018, and the field is experiencing growth of over double the national average at 13%.
Jobs Outside of Education for Former Teachers
While corporate and nonprofit organizations can operate quite differently from the education system, teachers tend to have a wide range of skills that can be applied in a variety of settings. Teachers looking to make a total career change may require additional training, from taking individual online courses through programs like LinkedIn Learning (which is free with a LinkedIn premium membership) and Coursera, to earning additional degrees. While exploring career options, take note of degrees or skills typically expected and research your options.
Part-time Jobs for Teachers
You may think, "I want a career, not a gig!" but these part-time positions can serve as income supplements if you are still working as a teacher. They could also help fill any gap between leaving teaching and starting your next career, be resume-boosters, and show a broader range of skills to potential employers.
Online teacher: Online teaching is a growing field that is usually recruiting new instructors. Jobs are especially plentiful for teaching English online, with companies like VIPKid and GoGoKid consistently building a larger student base. These companies also provide all lesson plans and don't require grading, which can be a huge plus.
Freelance Teacher and Coach: Community organizations often hire teachers and coaches, but they may not advertise open positions. Reaching out to specific organizations can be an excellent way to find a new career related to teaching. If you are artistic, theatrical, or musical, jobs may be available at your local children's theatre, government parks and recreation department, or independent schools of performing or visual arts. Former science and math teachers may find the right fit in a science museum or a company that does science presentations for schools and private events. For the athletically inclined, coaching opportunities are often available through independent organizations or your local parks and rec department.
Education Writer: Online journals for and by teachers are becoming increasingly widespread, with teachers wanting to hear from their peers rather than "educelebs." Some of the more popular journals are American Educator, We Are Teachers, and The Educator's Room, but sometimes more "mainstream" publications hire education writers as well. These publications create content relevant to teachers, from how-to guides to opinion pieces on current issues in education. Many periodicals don't broadly advertise for writing jobs, so reaching out to them directly may help, along with being active on their social media pages before contacting.
Lesson Plan Seller: Teachers Pay Teachers is a popular site for educators looking to sell lesson plans. Chances are you already have excellent tools in your classroom that other teachers need and are willing to pay for. While most teachers earn fairly small amounts, some report making over $100,000 per year on the site. Just be sure you're not accidentally using copyrighted work, even for a small part of your plans!
FAQs About Changing Teaching Careers
Do other industries want to hire teachers?
Yes! Teachers inherently have skills that different industries desire. Having a growth mindset—the belief that personal development comes with hard work and dedication—is considered of the utmost importance by employers. They are also looking for employees who can be creative, have excellent communication skills, and are experienced in cultural awareness. When writing your cover letters and resumes, be sure to emphasize these skills in addition to any job-specific abilities you have.
What should I expect while job searching?
You may need to leave your teaching position without a job lined up due to contract rules requiring you to announce your intentions before the end of the school year. Your unemployment could extend beyond receiving your final paycheck from the school. You will likely have to turn job-searching into your full-time "career" during the gap, and there could be long periods of time between applying and hearing back. There also might be a good deal of waiting between first and second or even third interviews.
Expect stress and anxiety, even if you have a good financial cushion. This is not to scare you away from searching—these feelings are temporary and will likely go away once you find a job—but it is good to be prepared to experience those emotions.
How do I spin my past experiences to apply to non-teaching jobs?
Phrase things in ways that avoid specific talk about children and students as much as possible (unless your new target industry or employment would find that particularly desirable, of course). If you've created lesson plans, you've developed skill-building sessions. If you've helped kids solve schoolyard problems, you've mediated interpersonal conflicts. Be sure to emphasize work that was not directly student-focused as well, like being a committee leader or developing district-wide initiatives.
Hiring a career coach may be useful. They can help you find your perfect career path, learn to create a "brand" for yourself, and assist in writing resumes and cover letters. This help may also be found through your alma mater's alumni association if you are a member.
How are non-teaching interviews different from teaching interviews?
Many teaching interviews involve one or two meetings and, perhaps, a teaching demonstration. Schools are often looking to hire quickly, so they may give you an answer in short order. Other industries, however, may put you through several rounds of interviews over many weeks or even months. Demonstrations of work are less common unless you are applying for jobs in writing, design, or the like. Be sure to follow standard pre- and post-interview etiquette rules.
Will I be able to find a job with better pay?
Maybe. If you have spent your whole career in education, you may start in an entry-level position in another industry, which could pay less than your current job. Many nonprofits also pay less than teaching due to their restricted budgets. However, education is one of the lowest-paying careers and, more importantly, teaching is a career where promotions and pay increases are scarce. Other industries may have more opportunities to move up the ladder. It's smart to ask about growth opportunities during your interview or offer negotiation conversations.
Should I quit teaching at all?
At the end of the day, this is a personal decision. But, there are a few questions you can ask yourself:
Do I feel like I am generally content as a teacher, or do I feel like I am merely surviving each day?
Could I be happy in a different school, or is this a universal problem?
Is there a way to change the things I am unhappy with?
Do I think I am the best teacher I can be with the way I am feeling?
What do I feel I am missing out on by remaining a teacher (work/life balance, higher pay, more respect, etc.)?
Notice that none of those questions are about your students. They may be the main reason you're still attached to the job and have continued teaching despite your dissatisfaction with the career. Therefore, even though you may care about them, you must take your students out of the equation while making this decision.
Resources for Teachers Leaving Teaching
Often, teachers don't know where to begin when looking for jobs. Teaching positions aren't always posted on traditional job sites, so learning to navigate what options are out there can be intimidating. There are also websites that address questions, both specific to former teachers and not, and resources that can help you create and sell your "brand."
Ask a Manager: This blog addresses concerns about job-hunting, interviewing, and day-to-day issues for workers outside of education. A professional version of Dear Abby, Alison Green answers questions from readers clearly, thoroughly, and based on years of managerial work.
Life After Teaching: Run by a former science teacher, this site helps teachers learn to turn freelance work into full-time positions.
Indeed: Another job search resource, Indeed allows you to upload your resume and apply for jobs across all fields. You will also receive notifications when a position is interested in your profile for a specific job.
LinkedIn: LinkedIn is a premier site for job-hunters. A premium account, while not free, can be a great help. It allows you to contact and be contacted by recruiters easily, and you can access online learning opportunities not available to free members.
Twitter: Having an active Twitter account gives potential employers a good idea of who you are, what matters to you, and what creative ideas you have implemented in the past. Many employers even include a spot in their applications for your Twitter account handle. You can also use Twitter to get an idea of companies' cultures, and it is not uncommon for businesses to post job listings when they come available.
Website creators: Many companies specialize in website building, often for free. Weebly and WordPress are great free options, but job seekers may also consider Squarespace, a paid service that specializes in sleek website design. Having a website that showcases your previous work, especially if you are applying for jobs that require portfolios such as graphic design, writing, or marketing, is a must. Even if you don't need a portfolio, having a website can serve as an extension to your resume, letting potential employers dig into your abilities and background.